I usually think of school starting in the fall. It used to start in the fall, anyway. I'm sure it still does somewhere.
Now it's the second week in August. It does not feel like anything close to autumn. I mean, 108 degrees of melting heat does not exactly bring pumpkins to mind.
I still love Arizona. Well, at least I will in October.
In the meantime, school starting has meant lots of firsts in our house:
First Day of Junior High (7th grade):
As excited as she was to start Junior High, Jessica was grumpy on the first day of school and didn't want me taking her picture.
I took pictures anyway.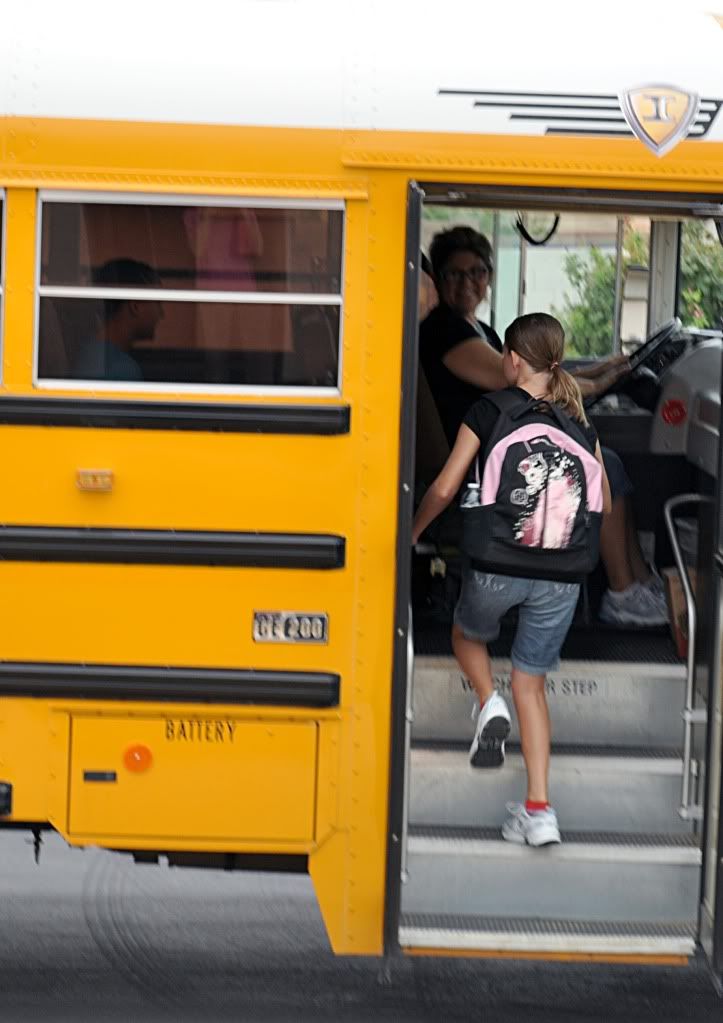 First Day of 8th Grade: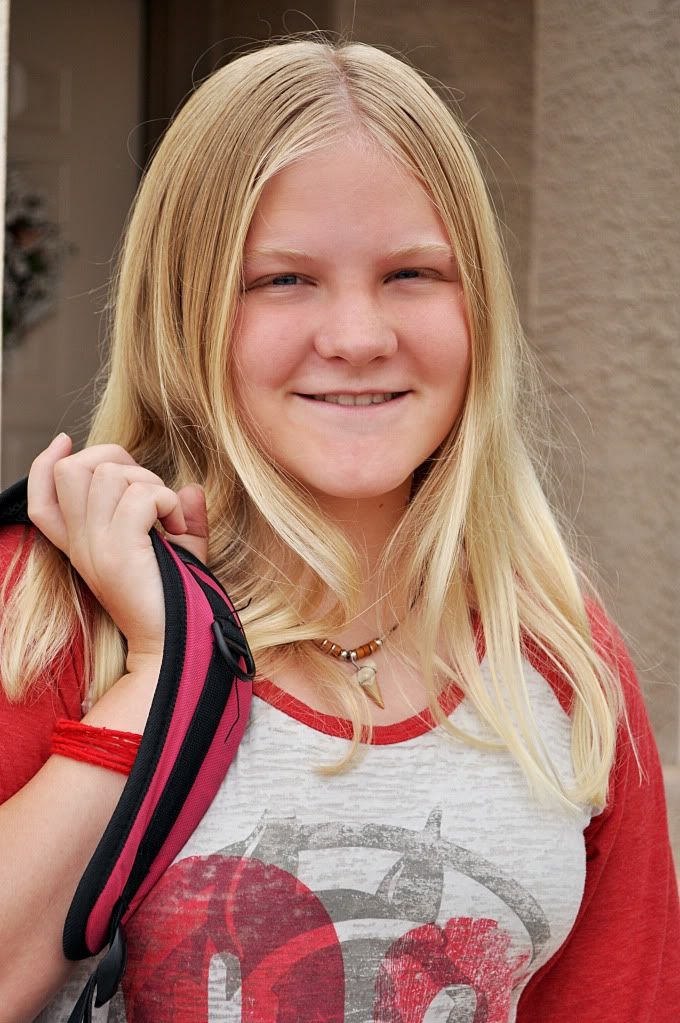 Kayla knows the drill. It's a required part of growing up that you get your picture taken on the first day of school.
First Day of Kindergarten: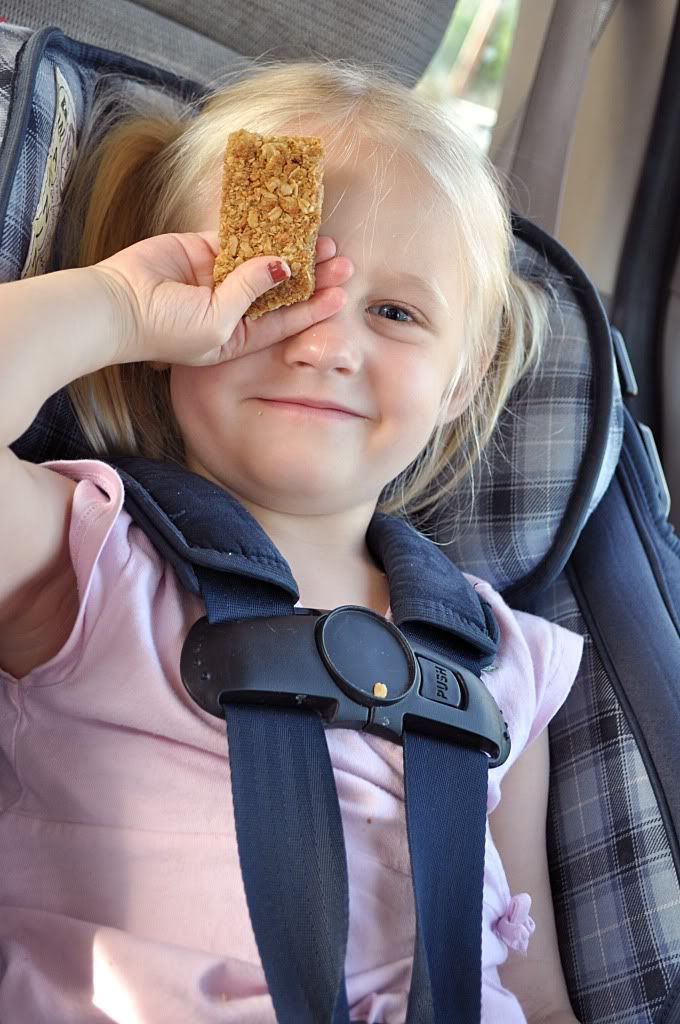 Kindergarten already? Yes! Chloe gets to attend Montessori Education Center. She loves it, but she's not quite used to being away from me five days a week, even though it is only for three hours at a time. It's definitely different than regular schools, but in a good way. Montessori schools are more hands-on, self-directed and nurturing.
Chloe's teacher is walking her in to school.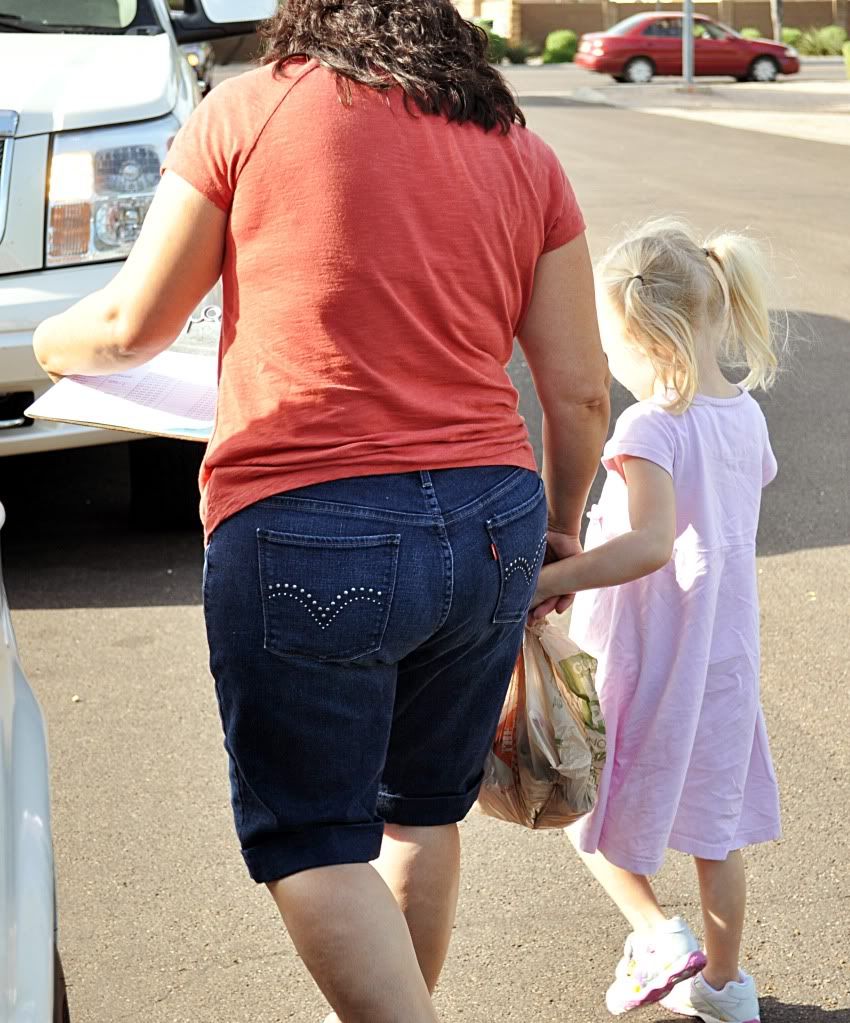 I also started teaching my first real Let's Play Music classes! It was exciting, a bit nerve-wracking, and gratifying. I love how the kids faces light up when singing songs, learning and enjoying music. I can't wait to see them build on the simple concepts we introduce in the beginning.
The first semester of Let's Play Music is the Red Balloon class. It's called
Red Balloons
because that's the name of one of the songs we learn, which helps introduce the staff and how the staff makes notes sound. So I gave out red balloons to my students on the first day of class.
They loved it!
Summer, the season, may not be over, but I appreciate the new beginnings this time of year offers. As my grandma used to say first at our piano recitals, "Let us begin, to commence, to proceed, to start!"